Colorado Laser Spa's
VIP Program
Colorado Laser Spa offers Gunnison, Colo., locals the opportunity to experience top-notch aesthetic treatments at the most affordable prices through our Locals VIP Membership program. Residents from around the Gunnison Valley are invited to experience a complete transformation of their skin with special spa packages and monthly rates that meet their individual needs on any budget.
Relax Your Body. Refresh Your Beauty. Revive Your Youth.
Look Amazing and Save
with Our Locals VIP Membership
With our VIP Membership, you will experience professional care and treatment with your specific skin needs in mind. Our VIP membership allows you to improve your skin health, fight the signs of aging, and enhance your natural beauty on your terms. Through the use of advanced medical aesthetics, IPL photofacials, and other modern treatments, our med spa addresses sagging skin, sun damage, and wrinkles. We also tackle dermatological medical issues such as cherry angiomas (red spots), spider veins, and moles. Through CoolSculpting®, we freeze fat cells and contour your body. We even offer beauty therapies such as waxing, tinting, and eye lash treatments so you look and feel great.
Improve your skin health, fight the signs of aging, and enhance your natural beauty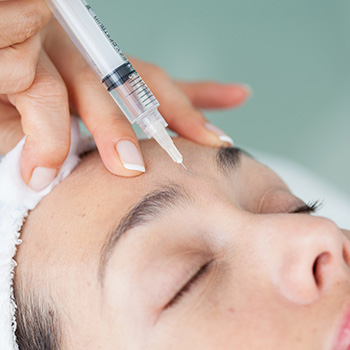 At Colorado Laser Spa, we believe everyone deserves healthy, beautiful, bright skin. That's why we offer a variety of skin-care packages you can select from to help you achieve your beauty and skin-care goals at the most affordable rate.
Each advanced aesthetics spa package is contracted for just six months. That means you don't have to worry about a long-term contract with our medical spa. You can just enjoy being pampered and revel in youthful, gorgeous, glowing skin.
As the only advanced aesthetics medical spa in the Gunnison Valley, you can feel good about visiting Colorado Laser Spa as it is a local, family-owned business run by a mother-daughter team. We care about our customers and the community. We even opened a second location in Crested Butte, Colo., to make it more convenient for those living there to visit a med spa.
Don't wait any longer. Sign up today for one of our terrific spa package options below and start hearing everyone say, "Wow! Your skin looks amazing!"
(Recommended for 20 to 30 somethings, but truly beneficial for all ages!)
$360 up front or 6 monthly payments of $75*
Examples of Treatment Plan Option, but we can a tailor a plan for your individual needs:
4 Low Level Peels & 2 Botox treatments* (Non VIP Pricing Starting $668)
You get 6 units for the $75, and each additional unit past the 6 will be an extra charge at the Package PERK Pricing-see below)
6 Low Level Peels (Non VIP Pricing Starting $775)
4 Low Level Peels and 2 IPL Photofacial Spot Treatments (Non VIP Pricing Starting $775)
8 Lip/Chin LHR treatments and 2 Low level Peels (Non VIP Pricing Starting $850)
* (Non-Refundable, All treatments must be completed within 6 months)
$1.50/unit off Botox ($12.50/unit, instead of $14/unit)
$25 off 1mL Fillers
10% off Skin Care Products
10% off Laser/ IPL treatments
I Don't Have Time Package
(Recommended for 30 to 40 somethings, but truly beneficial for all ages!)
$675 up front or 6 monthly payments of $125
Examples of Treatment Plan Option, but we can a tailor a plan for your individual needs:
4 Low Level Peels & 2 Botox treatments* (Non VIP Pricing Starting $668)
*You get 11 units for the $125, and each additional unit past the 11 will be extra charge at the Package PERK Pricing-see below6 Mid Level Peels (Non VIP Pricing Starting $1050)
4 Mid Level Peels and 2 IPL Photofacial Partial Face Treatments (Non VIP Pricing Starting $1050)
6 Medium Size LHR Treatments (Underarms or Partial Bikini) (Non VIP Pricing Starting at $1050)
* (Non-Refundable, All treatments must be completed within 6 months)
$2.00/unit off Botox ($12.00/unit, instead of $14/unit)
$50 off 1mL Fillers
15% off Skin Care Products
15% off Laser/ IPL treatments
I Don't Want To Look My Age Package
(Recommended for 40 to 50 somethings, but great preventative for those in their 30's)
$945 up front or 6 monthly payments of $175
Examples of Treatment Plan Option, but we can a tailor a plan for your individual needs:
3 IPL Photofacial for Face & 1 High Level Peel & 2 Botox treatments* (Non VIP Pricing Starting at $1548)
*You get 16 units for the $175, and each additional unit past the 16 will be extra charge at the Package PERK Pricing-see below
2 IPL Photofacial for Face & 2 IPL Photofacial for Neck/Decolletage & 2 Botox Treatments* (Non VIP Pricing Starting at $1648)
2 IPL Photofacial for Face & 1 1ml Syringe of Filler (you will still pay $550 out of pocket for filler) & 1 IPL Photofacial for Neck and Chest & 2 Botox (Non VIP Pricing Starting at $2148)
*For Botox: You get 16 units for the $175, and each additional unit past the 16 will be extra charge at the Package PERK Pricing-see below
*For Fillers: You get $75 off a 1ml syringe of Filler (per the PERK Pricing- see below), plus we will apply a $175 credit towards the cost of the filler and you will pay the remaining balance
6 Medium-Large Size LHR Treatments (Full Bikini, Lower Arms and Hands or Partial Bikini & Underarms (Non VIP Pricing Starting at $1800)
* (Non-Refundable, All treatments must be completed within 6 months)
$2.50/unit off Botox (11.50/unit, instead of $14/unit)
$75 off 1mL Fillers
20% off Skin Care Products
20% off Laser/ IPL treatments
(Recommended for 50 and beyond, but great preventative for those in their 40's)
$1350 up front or 6 monthly payments of $250
Examples of Treatment Plan Option, but we can a tailor a plan for your individual needs:
2 IPL Photofacial for Face, Neck & Decolletage & 2 Juvederm 1mL treatment* (you will still pay $400 out of pocket for filler) & 2 Botox treatments* (Non VIP Pricing Starting at $3022)
*For Botox: You get 24 units for the $250, and each additional unit past the 24 will be extra charge at the Package PERK Pricing-see below)
*For Fillers: You get $150 off a 1ml syringe of Filler( per the PERK Pricing- see below), plus we will apply a $250 credit towards the cost of the filler and you will pay the remaining balance
2 Full Face Mixto Buff Shine Treatments & 2 Botox Treatments* (Non VIP Pricing Starting at $2072)
*For Botox: You get 16 units for the $175, and each additional unit past the 16 will be extra charge at the Package PERK Pricing-see below)
3 Tempsure Envi Face Treatments and 2 Botox Treatments* (Non VIP Pricing Starting at $2022)
*For Botox: You get 24 units for the $250, and each additional unit past the 24 will be an extra charge at the Package PERK Pricing-see below
6 Large Area LHR Treatments (Lower OR upper legs, Full Arms and Hands, or Full Bikini & Underarms, or Full Back or Full Chest (Non VIP Pricing Starting at $1800)
* (Non-Refundable, All treatments must be completed within 6 months)
$3.50/unit off Botox (10.50/unit, instead of $14/unit)
$150 off 1mL Fillers
30% off Skin Care Products
30% off Laser/ IPL treatments