Schedule a Free Consultation
New client? Receive 20% off on your first treatment
Unwanted body hair can be a complete hassle. If you're tired of constantly having to shave or wax, permanent hair reduction may be a great option for you. Whether you want to rid yourself of daily shaving to remove facial hair, leg hair, or other body hair, Colorado Laser Spa has the perfect solution for permanent hair reduction using intense pulsed light (IPL) laser treatment.
Our advanced laser aesthetics medical spa uses IPL laser treatments to put an end to hair growth. The IPL laser treatments are fast, non-invasive, and practically pain-free. In addition to permanent hair reduction, another terrific benefit of IPL Technology is that they can cover large areas faster, cutting the time it takes for treatment, which typically take just minutes. The professionals at Colorado Laser Spa are able to use this FDA-approved, light-based technology to reduce hair growth on several areas of the skin including:
Lip
Chin
Brow
Bikini Area
Underarms
Arms
Chest
Back
Legs
Schedule a Free Consultation
Unlike other laser hair removal, the IPL laser uses broad spectrum high-intensity light that emits multiple wavelengths of light to reduce hair growth. The strong light quickly destroys the root of the hair so you don't have to worry about it growing back. With IPL laser treatments, our experienced and trained staff are able to precisely apply light to affect only the hair root and not the skin.
IPL is a highly effective means of hair reduction but does require several treatments to achieve optimal results. The good news is IPL is less expensive than some other methods of hair reduction. The total cost of treatment to achieve your hair removal goals will depend upon how many treatments you require and which areas you are treating. We also recommend an annual maintenance treatment to keep your skin smooth throughout the year.
Say goodbye to constant shaving, repeated waxing, and tedious electrolysis. You can experience the freedom of permanent hair reduction on your face, legs, and other areas with the technology of broad spectrum light through our IPL laser treatment. At our med spa, you'll leave looking and feeling great, contributing to your total wellness. Now's the time to choose consistently smooth skin with permanent hair removal.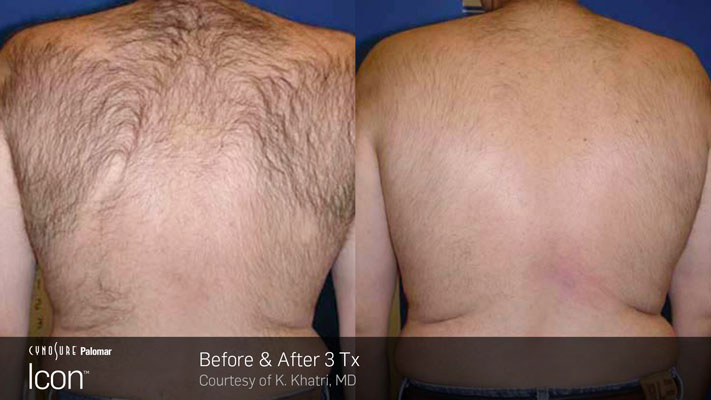 Want to know how you can save on Permanent Hair Removal?
Check our Locals VIP Program.