Healthy Skin starts at home and the best thing you can do to get the results you want is invest in a good at home regimen with pharmaceutical and clinical grade skin grade skin care products. As opposed to over-the-counter products, pharmaceutical and clinical grade products contain strong active ingredients to really erase the wrinkles, stop the acne and brighten the complexion!
At Colorado Laser Spa, we offer a range of products to prevent and address issues from dry skin to the signs of aging, including sagging skin, sun damage, and wrinkles. In addition to skin care products, our beauty bar and boutique also offers products to enhance your natural beauty. To boost your eyelashes, we offer Latisse® Rx for lash growth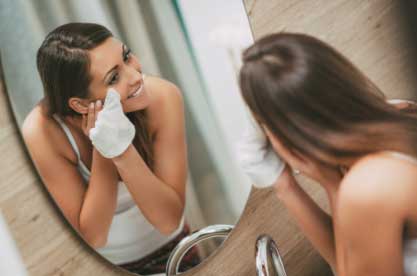 Introducing AltidermRx Apothecary by Colorado Laser
Its been a year in the making and we are so excited to be launching our own pharmaceutical grade skin care line, designed for your high altitude skin concerns. Introducing AltidermRx Apothecary, by Colorado Laser Spa. We've teamed up with industry expert chemists to develop this exclusive line featuring organic botanicals in combination with powerful active anti-aging ingredients such as BHA's, AHA's, all trans-retinols and potent anti-oxidants. Our luxurious moisturizers and hydrating serums defeat the dry arid climate and the added benefit of Green Tea Polyphenols and Resveratrol, will calm the redness and reduce inflammation from overexposure to the elements! And the best part, its affordable!
We absolutely love the AltidermRx Apothecary products, but couldn't just let go of our favorite skin care and beauty lines, so we still offer:
Not sure what to do? Overwhelmed by the cosmetic industry and the millions of products that claim to be the fountain of youth? We have your back. Come in for a free consultation and our licensed esthetician will break down the ingredients you need to look for to get the results. Its not as complicated as the industry makes it seem. We'd love to chat! Give us a call