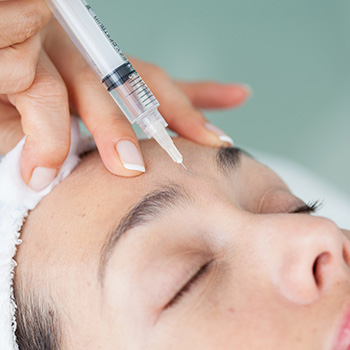 Beautiful Skin Begins at Home
The experts at Colorado Laser Spa in Gunnison, Colo., know that healthy, beautiful skin begins at home. That's why we have our beauty bar and boutique to offer you products from some of the best skincare companies in the world including Image® Skincare and ZO® Skin Health. We offer a range of products to prevent and address issues from dry skin to the signs of aging including sagging skin, sun damage, and wrinkles. In addition to skin care products, our beauty bar and boutique also offers products to enhance your natural beauty. To boost your eyelashes, we offer Latisse® Rx for lash growth.
When it comes to protecting the skin you're in, we sell Colorscience® Sunforgettable® Total Protection™ Brush-On Shield SPF 50 which makes it easy to apply and reapply sunscreen on the go. Simply spiral it on for powerful, all-mineral protection from the sun's damaging rays. It's water resistant for up to 80 minutes and offers a convenient brush-on applicator for active lifestyles. So whether you're hitting the ski slopes or your local hiking trail, just throw it in your pocket or backpack and go!
Whether you are ready to upgrade your at-home skincare regimen or require pharmaceutical or prescription-grade skin care products, we can help you achieve healthier, more attractive skin with products from our advanced aesthetics medical spa today!
Image® Skincare
ZO® Skin Health
Latisse® Rx for Lash Growth
Colorscience® Sunforgettable® Total Protection™ Brush-On Shield SPF 50